Pricing
Simple, Clear, and Easy.
You can start using the platform today with no contract. You can add and remove users whenever you like so that the platform always matches the changing needs of your business.
---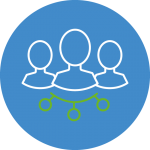 User Subscriptions
User #1
£25
Administrator
App Builder
Task Manager
Support Website
Email & Telephone Support
App Access
Users #2-25
£15
Email Support
App Access
Users #26+
Contact Us
If you have more than 25 users contact us.
---

App Building
App Build
£295
If you've got an idea but not the time to build it yourself we can do it for you. Based on a form and process you already use we'll build, test, and deploy the app for you. Upload Your Idea Here
Training Session
£80
If you're looking for more focused training to get the most of the platform you can book a one-hour web call and we'll work with you. Book Your Session Here
Brainstorming
Contact Us
If you need to get the creative juices flowing we can book some time to work through your processes and help you come up with some great ideas!
---
Start Now!
Ask us a question in the chat window, or…