Mobile Apps the Easy Way
We Help Businesses Do Business Better
Want to add to your business bottom line? take pressure off your people? Add real value to your service delivery? Build and deploy enterprise-grade mobile apps that streamline and automate your business processes and functions. With us, you can have all this without the huge investment and complexity of a traditional software development.
---

What People Say
Peter Kellet of ASAP Comply said this
Using Delphos has made the report writing part of the TM44 Reporting process so much easier. Reports come together in minutes not hours and with the function to edit your answers, the time saved when working on a large portfolio of similar properties is huge!! Well done Delphos.
---

Our Commitment
Great Support & Training
Our own success is dependant on you, so it makes sense that we're here to help you on your own journey. We'll help you to develop your ideas and put them into practice by providing all the support and guidance that you need.
---

Applications
Compliance | Sales | Operations | Production
There are applications in every sector with huge efficiency savings for any organisation that gathers data and uses it for compliance, business development, operations, or production.
---
Better Profits
Eliminate manual data entry and processing to reduce process costs by 50% or more. Automate processes for even greater savings.
Better Quality
In-app validation and auto-generated content create consistently high-quality data. Fewer typos, less editing, and more consistent results.
Better Management
Plan and push tasks and instructions to users in the field and track progress. Improve workflow and approvals with inter-user process steps.
---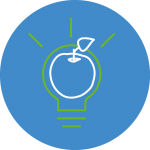 Start Now!
Ask a question using chat or…
Join a growing community of dynamic organisations who use the Delphos platform with amazing success.
---

What People Say
Alastair Machin, Chaffinch Student said this
"Delphos has helped us work more efficiently with our network of drivers across the UK. We can send tasks more quickly, saving us time in both our administrative and operational functions. The app has ensured accuracy when tracking and managing bookings, which has enabled us to spend more time on activities that generate more customers. We would highly recommend."
---

Powerful and Dynamic
We can put our incredibly robust enterprise-grade platform to work for you and your business. Powerful features and inherent simplicity means that we can build and deploy efficient mobile solutions to enable you to do what you do even better. Find Out More
---

Cost Effective
Without the significant upfront investment and inherent complexity of traditional development, our platform provides a very cost-effective alternative. Simple and open pricing plus a flexible approach to building and deploying your mobile solutions makes us the ideal choice for growing businesses. Find Out More.
---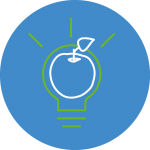 Start Now!
Ask a question using chat or…