Mobile Apps the Easy Way
We Help Businesses Do Business Better
If you're a business who are looking for a way to do what you do even better then we can help. Delphos platform allows customers to streamline and automate business processes and functions in a way that will add value to your service delivery. We're a platform designed to build and deploy powerful mobile apps without contracts, significant upfront costs or a complexity of a traditional development.
---

What People Say
Peter Kellet of ASAP Comply said this
Using Delphos has made the report writing part of the TM44 Reporting process so much easier. Reports come together in minutes not hours and with the function to edit your answers, the time saved when working on a large portfolio of similar properties is huge!! Well done Delphos.
---

Our Commitment
Free App Build | Great Support & Training
Customers start to transform administration, sales, and marketing functions from day one, and we commit to making that happen in two ways. We'll deliver all the training and support you need to start building your first apps or if you prefer we can work with you to do the build for you. We're always here to help the platform grow and adapt to your expanding business.
---

Applications
Maintenance | Engineering | Construction
If your business uses paper and gathers data in the field, an app can be built to streamline, automate, and transform the process. So, the platform is ideal for streamlining and automating paperwork in lots of different sectors.
---
Better Profits
Eliminate manual data entry and processing paperwork to reduce process costs by 50% or more. Trigger events on other cloud systems and automate processes for even greater savings.
Better Quality
In-app validation creates consistent quality. Auto generated content reduces typos and the need for review. Your customer sees a modern, dependable, and high-quality organisation.
Better Management
Manage your workload by pushing jobs and notifications to your teams in the field, and track progress. Keep your staff clear on the who, what, where, and when of every job and task.
---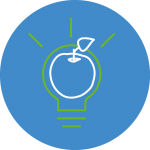 Start Now!
Ask a question in the chat window, or…
Join a growing community of dynamic companies who use the Delphos platform to replace paperwork with marvellous mobile apps that streamline and automate business functions to make them faster, more reliable, and much easier.
---

Simple App Design
Building mobile apps on our website is incredibly easy and powerful apps can be built in minutes, which means apps can be built for an individual project or customer (click here for a case study). Start with something simple like survey sheets, job sheets or checklists they introduce apps for different tasks and processes as time goes on. LEARN MORE 

---

What People Say
Alastair Machin, Chaffinch Student said this
"Delphos has helped us work more efficiently with our network of drivers across the UK. We can send tasks more quickly, saving us time in both our administrative and operational functions. The app has ensured accuracy when tracking and managing bookings, which has enabled us to spend more time on activities that generate more customers. We would highly recommend."
---

Great Support
How-To articles on our support site take you step by step through the build process. How to design your app, how to build it, and how to test it. There are loads of ways to get help through the site, by email or face to face training as well.
---

We Can Build Too
As you use the platform and decide that your time is better spent working in your business than we can do it all for you. So, we offer a fixed price build service that to keep things simple so check out the pricing page.
---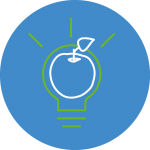 Start Now!
Ask us a question in the chat window, or…
---